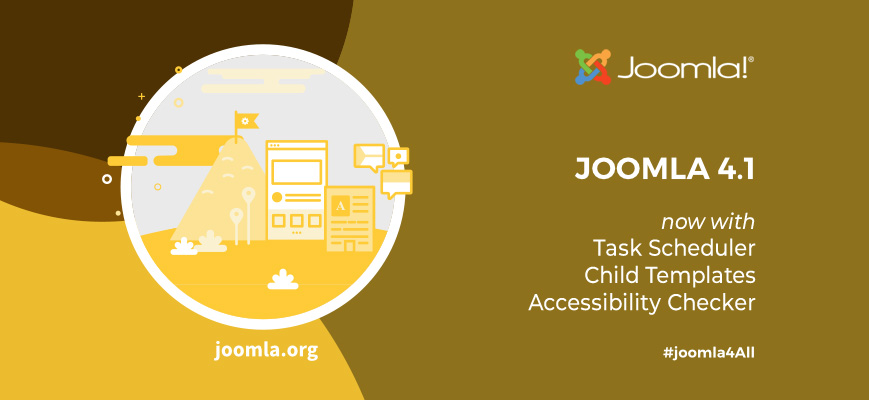 Joomla 4.1.0 Stable - New standards in accessible website design
The Joomla! Project is thrilled to announce the features-packed and timely release of Joomla 4.1.
This release sets new standards in accessible web design and brings exciting new features, highlighting Joomla's values of inclusiveness, simplicity and security into an even more powerful open-source web platform.
With Joomla 4.1, we have new features for bloggers and authors, web designers and extension developers, web agencies or multinationals. The highlights being:
Tasks Scheduler
Do you have tasks you do time and time again? Or tasks for the future which you must not forget to do? Now you can automate them with the new Task Scheduler. 
Joomla extensions will be able to take advantage of the new feature, giving you the power to time work and run it on a regular basis. Even if your website host does not allow cron jobs, we have got you covered by letting your visitor trigger the execution in the background.
And, of course, developers will be able to take advantage of the core scheduler to automate their extensions, taking their applications to a new level of productivity.
The new Task Scheduler comes in addition to the existing Workflows Manager and Web Services introduced in Joomla 4.0. This unique combination adds a tremendous potential to Joomla as a Web applications and automation framework.
Read More: Visit Website