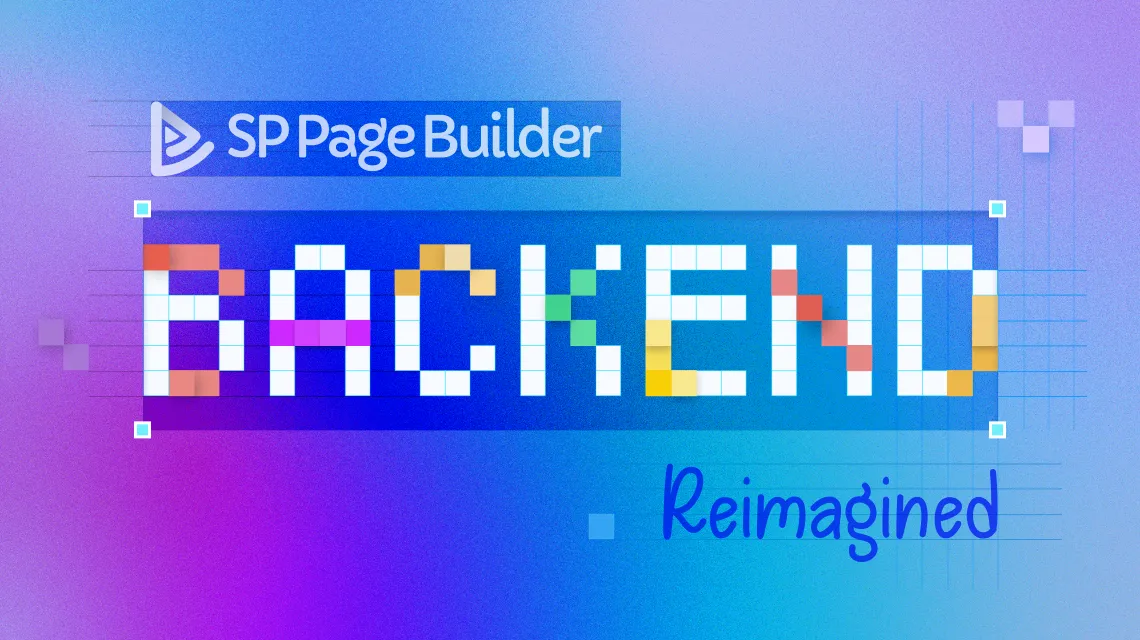 Introducing the Revamped SP Page Builder 4: A New Era of Backend Editing
Are you ready to revolutionize your website building process? SP Page Builder 4 is back with a newly reimagined backend editor, promising a more intuitive and efficient experience for users.
JoomShaper, the team behind SP Page Builder, has always been dedicated to improving the website building experience. Responding to user feedback and confusion surrounding the removal of the backend editor in SP Page Builder 4, they've made a triumphant return with a tool that offers a slew of enhancements​​.
Their mission? To provide a robust yet easy-to-use interface that drives clarity, simplicity, and alignment. The latest backend editor offers an intuitive interface, easy navigation, a unified design system, a streamlined interface for faster workflows, and minimal interaction cost to boost efficiency​​.
The backend editor now boasts a visually unified design system to simplify your workload. It's been significantly upgraded, resulting in a faster, more intuitive editing experience​.
The new backend editor hosts a separate panel, giving users full access to existing addons, pre-made sections, page settings, page layouts, and saved items in one place​​. Furthermore, editing the addons is now more flexible as the entire editing panel of the addon is on the right sidebar, eliminating the need for modal popups that block the viewport​.
The reimagined backend editor promises not only to save your time by significantly reducing click rates, but also to enhance your overall editing experience, allowing you to accomplish your tasks faster​​.
JoomShaper has also introduced a more intelligent and simplified addon drag-and-drop feature. This lets you drag and drop addons from the left sidebar directly onto your page without any distractions, giving you more control over your page layout​.
Switching to the Frontend Editor is now a breeze! Simply scroll to the top of the page to find the Frontend Editor button right beside the page name. This allows you to conveniently switch to the SP Page Builder frontend editor, preview your changes, and refine your content without any hassle​.
Reorganizing sections across your page has never been smoother with the new drag & drop feature. You can collapse and expand any section at any time for a cleaner and smoother experience​​.
The backend editor also allows for more flexible duplication and reuse of addons and sections. You can copy a section or addon and paste it anywhere you want in your page layout, giving you more control over your content​​.
The new addon editor panel sits comfortably on the right side of the screen, allowing you to make any necessary adjustments without blocking your canvas. All the settings related to an addon are available in one place, eliminating the need to switch between screens​.
Lastly, to maximize editing efficiency, any section in the panel that you are not currently using can be collapsed or hidden. This keeps your editing panel clean and helps you focus better on the task at hand​​.
We eagerly await your experience with the new SP Page Builder 4 backend editor. We believe these enhancements will make your website building process easier, faster, and more enjoyable. We look forward to hearing your feedback and seeing what you create with the new SP Page Builder 4!