DiabloDesign is a one-person company specializing in the design of templates for the Joomla 4 platform. Our offer is aimed at people looking for professional and modern templates that will make it easy to create attractive websites based on this popular CMS. In our offer you will find a wide selection of free and paid templates, tailored to different industries and needs. All our templates are clear and intuitive to use and have carefully tested and checked code, which guarantees stability and speed of operation.
As a one-person team, I am committed to creating aesthetic and modern templates for Joomla 4 with passion and dedication. I believe that good design is the key to a successful website, and I strive to create templates that are visually appealing, user-friendly, and efficient.
If you are looking for free templates for your Joomla 3 based website, we invite you to check out our offer. We are sure you will find something for yourself. Whether you are a small business owner, a blogger, or just someone looking to create a personal website, DiabloDesign has something for you.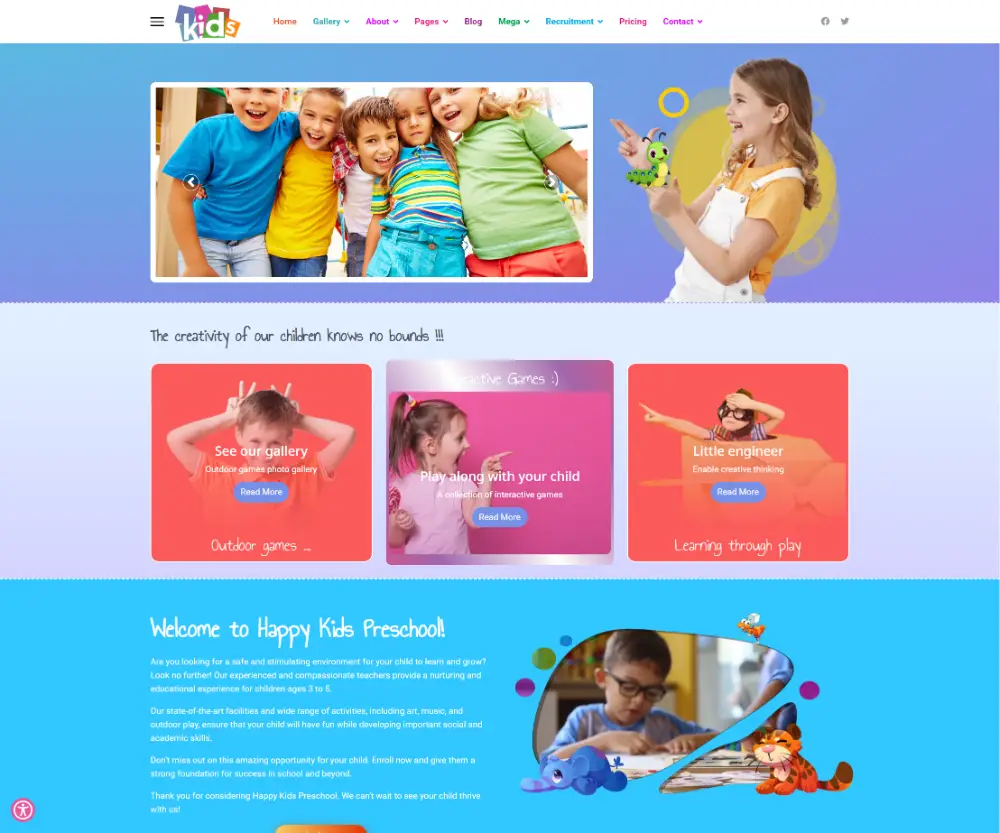 | | |
| --- | --- |
| UPDATED ON :   | 30-12-2022  |
| VERSION:  | 1.0 |
| JOOMLA: | 4.2.6 |
| PHP :  | 8.1.18 |
If you're looking for a solution that will allow you to create a website for kindergartens that's so attractive that children will want to watch it all day long, we have great news for you! Our new DD Kids 128 template is so colorful and full of animations that it will brighten your faces (well, maybe not completely, but it will definitely improve your mood).

And all thanks to the support on the Joomla 4 platform and extras such asHelix Ultimate, Bootstrap 5, and SP PageBuilder, which will make the site not only beautiful but also stable and functional. Add to that the responsiveness and WCAG support, and the site will be available to all users, regardless of the device they are using. Check out our new DD Kids 128 template and surprise your little charges with an amazing website!
HI, I'M Diablo
If you want to be informed
about the latest news,
like our social profile.