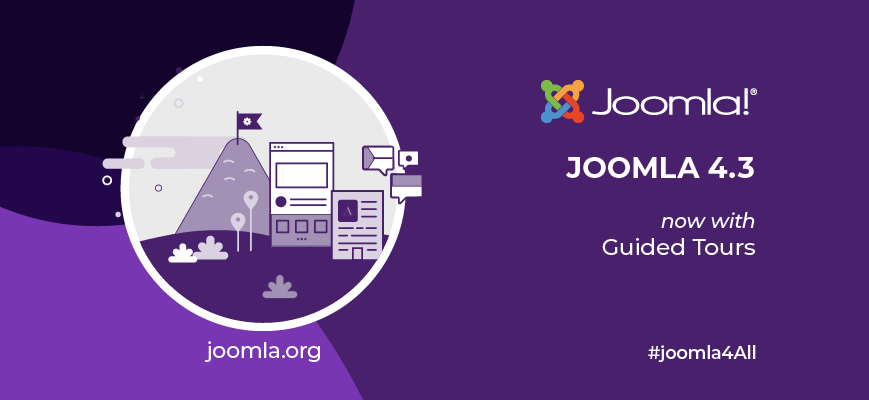 Joomla 4.3.0 Stable - New Features and Improvements
Joomla, one of the most popular content management systems (CMS), introduces numerous new features and enhancements in its latest version - Joomla 4.3.0 Stable. In this article, we will discuss the key updates and improvements that this version brings to the table.
Media Manager Revamp: The Media Manager has been revamped with features like ordering, image thumbnails, SVG file previews, and a media path fix for Windows systems. The drag-and-drop option is now visible for empty folders as well.

Workflow Transitions User Improvements: The workflow transitions have been improved to offer a better user experience.

Smart Search Frontend Dropdown Filter: A frontend dropdown filter has been added to the smart search functionality.

Menu Filtering and Rebuilding: Menu items can now be filtered by component and parent, and the tree can be rebuilt after saving a menu item. URL type menu items can also be selected as base items in mod_menu.

Content and Custom Fields Updates: The article's browser page title parameter now takes precedence over the article title. Custom fields have also seen improvements, such as conditional fields, edit layout selection for subforms, and category pre-selection when creating a new field.

Tags and Users Enhancements: Single tab view fixes and a new com_tags router have been introduced. Non-existing tags are now disallowed. LDAP fixes and API updates have also been made for the Users section.

API Updates: API articles can now be filtered by tag and featured.

Dashboard Quickicons: Missing icons have been added to the dashboard quickicons.

Template Improvements: Template diff view improvements have been made, and creating names with .min.css is now supported.

System Updates: Support for the NEL header has been added to the core httpheaders plugin, along with installation hints for table prefix and mass mail validation fixes. Several other minor improvements have been made, such as RTL and character counter enhancements.

Bootstrap Upgrade: Joomla 4.3.0 now supports Bootstrap 5.2.

PHP Updates: Improved support for PHP 8.2 and removal of deprecated PHP 8.1 code.

Guided Tours: A new feature to help guide new users through administrative tasks has been introduced.
With all these new features and improvements, Joomla 4.3.0 Stable offers an enhanced user experience and better functionality for web developers and administrators alike. Give it a try and discover the power of Joomla's latest version.