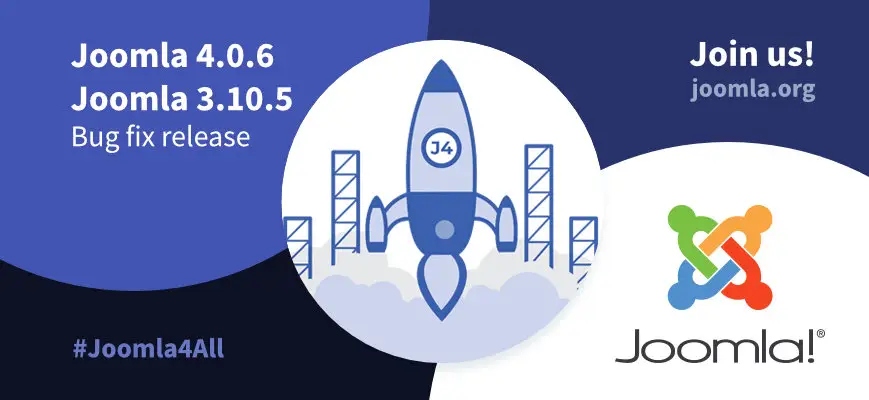 Joomla 4.0.6 and Joomla 3.10.5 are here!
Joomla 4.0.6 and 3.10.5 are now available. These are bug-fix releases for the 4.0.x and 3.10.x series of Joomla which contain many bug fixes and improvements.
What's in 4.0.6?
Joomla 4.0.6 addresses several bugs, including:
Bug fixes and Improvements
Many more PHP 8.1 fixes
Major improvements to the API documentation by moving components to their namespaced versions
Bootstrap upgraded to 5.1.3
When uninstalling a component any custom dashboards panels are now also removed.
Read More: Visit Website