How to enter the template settings ?
Accessing the template settings is an important step in customizing the look
and functionality of your website. The template settings allow you to make changes to your website's layout, color scheme, and various other features. In this tutorial, we will guide you through the process of entering the template settings, so you can make the most of the options available to you and achieve the website of your dreams. Whether you're a beginner or an experienced user, this tutorial will help you take your website to the next level.
In the Joomla 4 administration panel, click on the system in the menu on the right, select Site Templates Style tab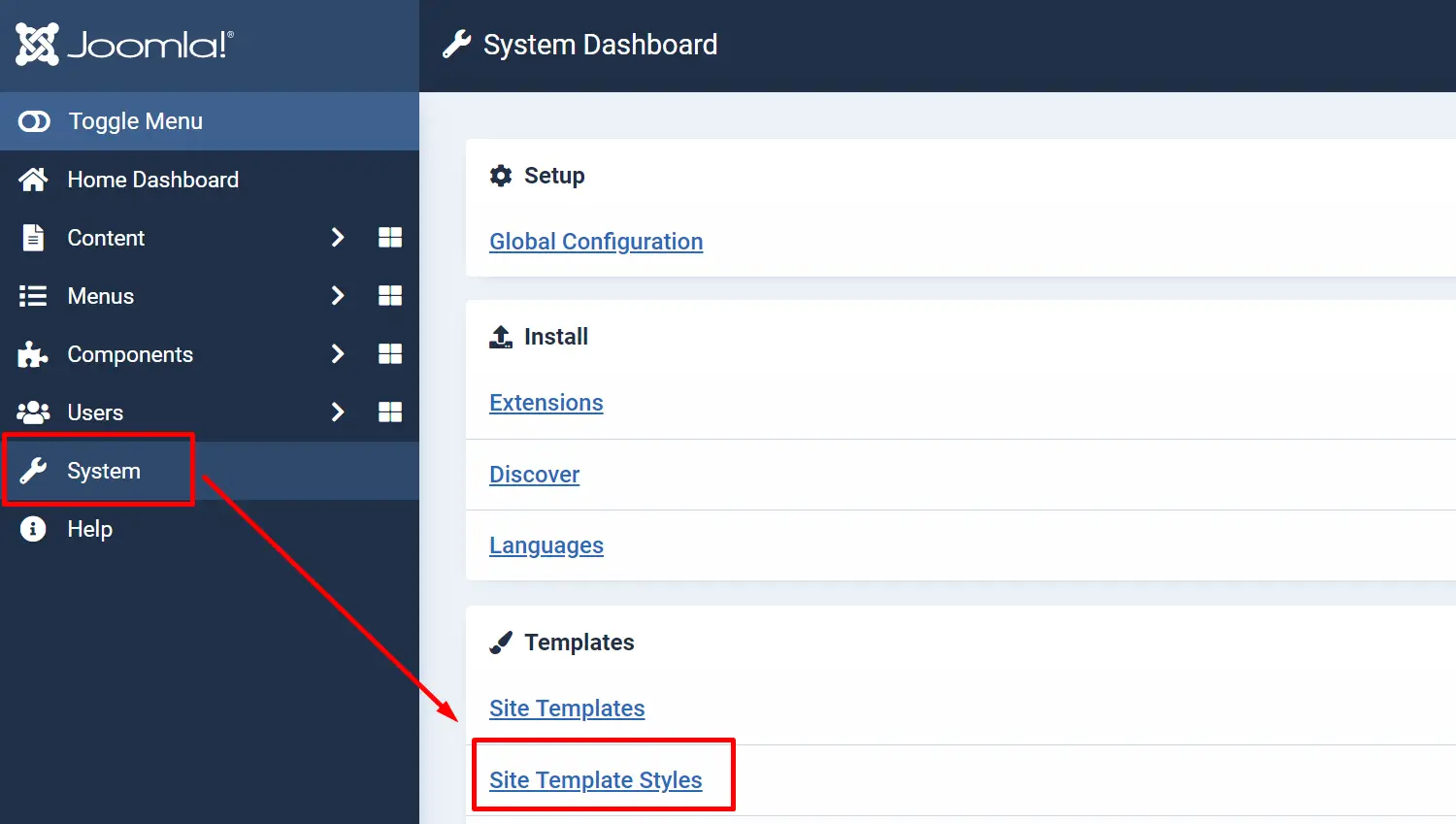 We choose the name of our Joomla template, in my case it is Joomla 4 DD CARDESIGN 127 template.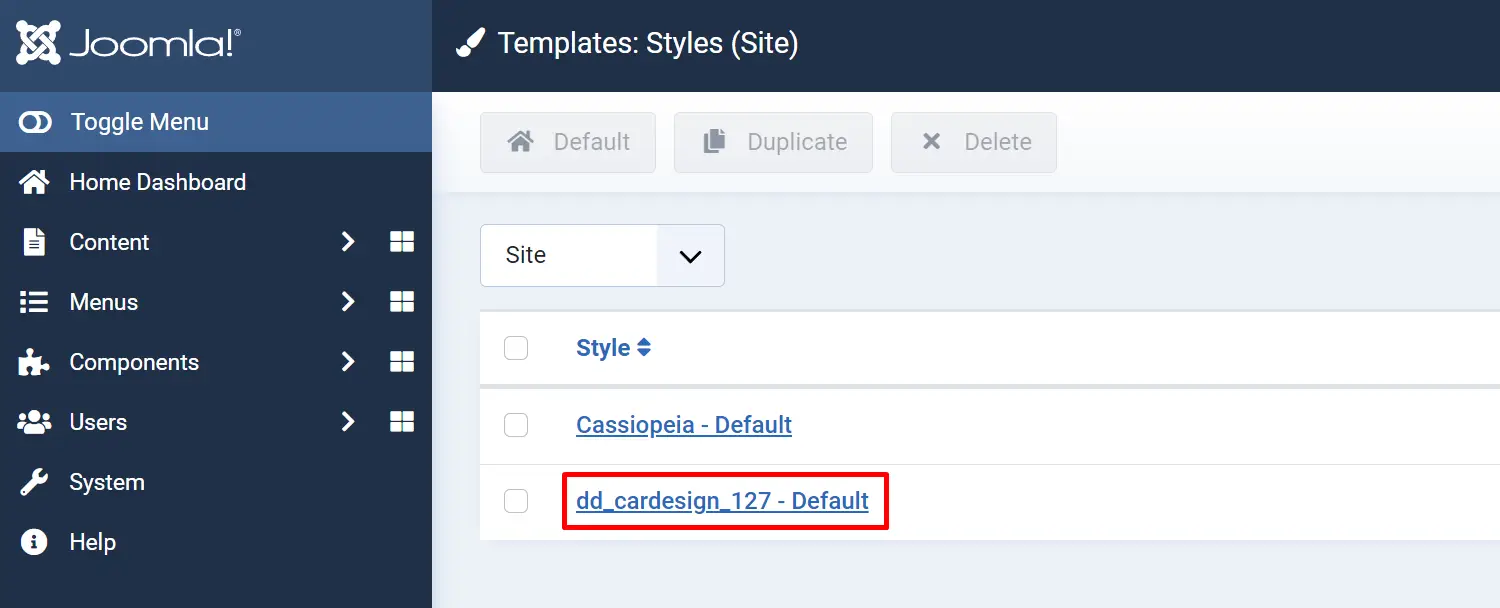 Click on the Template Options button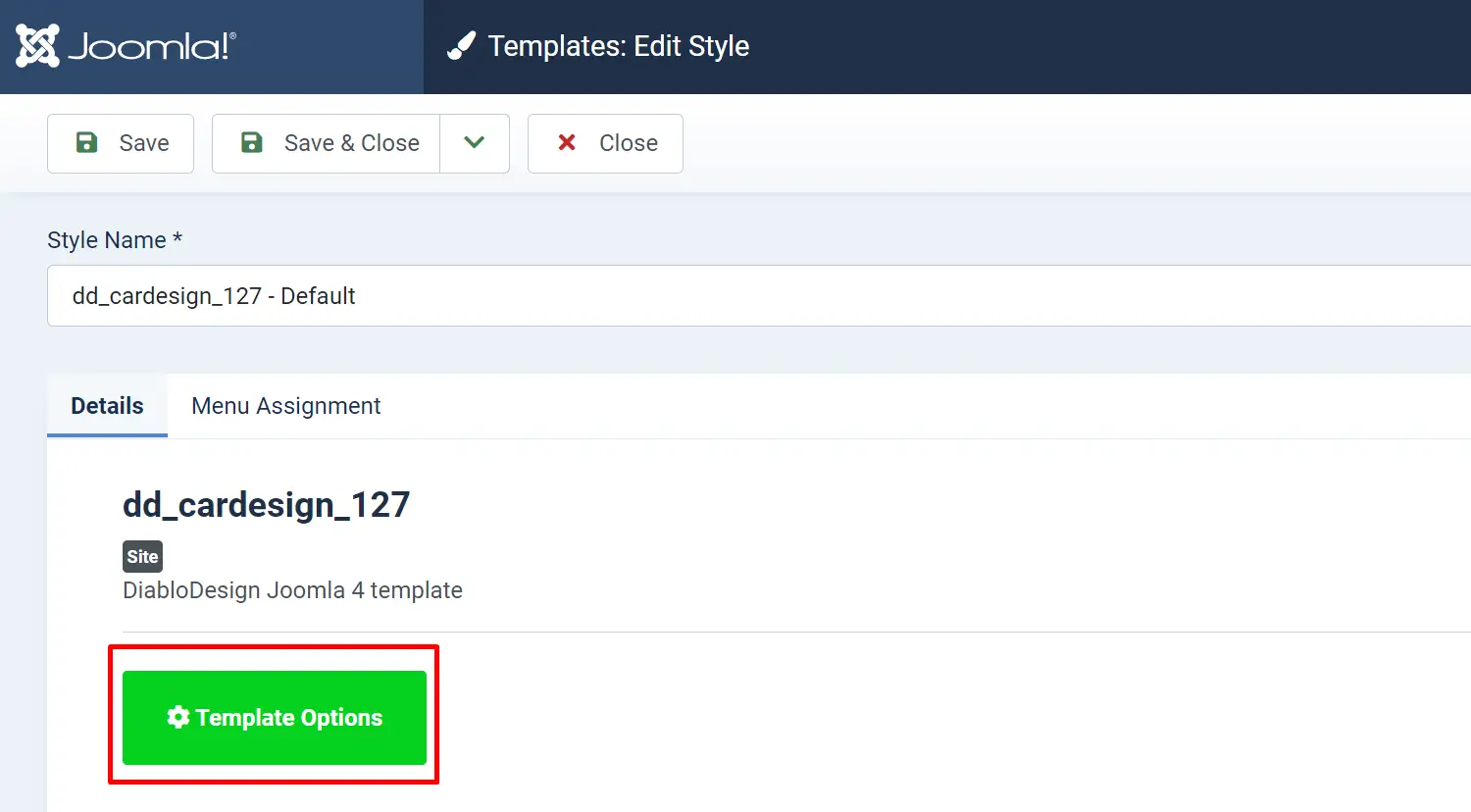 This is a quick way to edit your Joomla 4 template, in the next tutorial I will show you how to add a quick edit template icon to your Joomla 4 admin panel.